1st Visit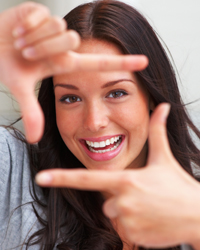 Please assist us by providing the following information at the time of your initial visit to our office:

A picture ID – this is an effort to protect your private health and financial information from identity theft in compliance with federal regulations.

A completed health history – see our on-line forms

Dental insurance card

Important: State regulations require all patients under 18 years of age be accompanied by a parent or legal guardian at their first appointment.

Diagnostic x-rays will be taken along with a review of your medical history and a clinical examination to determine your dental needs. Your diagnosis and treatment options will be fully explained to you.

For cleaning appointments, if you have current x-rays (less than 1 year old), you may have them e-mailed to us or bring them with you. Please call us @ 903-567-2207 so we may assist you with this procedure.


Scheduling

Mill Creek Dental is open Monday – Thursday from 8:30 am until 5 pm and Friday by appointment only. We will schedule your appointment as promptly as possible. If you have pain or an emergency situation, every attempt will be made to work you into our schedule that day.

We try our best to stay on schedule to minimize your waiting. Various circumstances may lengthen the time allocated for a procedure. Emergency cases can also arise and cause delays. We appreciate your understanding and patience. Please call 903-567-2207 to schedule an appointment or you may schedule on-line if you prefer.


Financial Policy

For your convenience, we accept Visa, MasterCard & Discover. We also offer financing through CareCredit. We deliver the finest care at a reasonable cost to our patients, therefore payment is due at the time service is rendered unless other arrangements have been made in advance. If you have questions regarding your account, please contact us @ 903-567-2207. Many times a simple telephone call will clear up any misunderstandings.
Financial_Policy.pdf


Insurance

At Mill Creek Dental we make every effort to provide you with the finest dental care and the most convenient financial options. To accomplish this goal, we work hand-in-hand with you to maximize your insurance reimbursement for covered procedures. If you have any problems or questions, please call us at 903-567-2207. Please bring your insurance information with you to your initial appointment so that we may expedite reimbursement.

Any remaining balance after your insurance has paid is your responsibility. Your prompt remittance is appreciated.


Patient Privacy Policy

This form, Notice of Privacy Practices, presents the information that federal law requires us to give our patients regarding our privacy practices

HIPAA_Privacy_Policy_2013.docx

This notice is a pdf document which requires the Adobe Reader software. You must likely already have this software on your computer. However, if you have difficulty reading the notice, please click here to install Acrobat reader.